Jumpdates has been around now close to 11 years and has continued to provide a valuable service in hooking up many singles with lasting relationships and much sought after love with other like -minded singles. It has become one of the premier free dating sites on the internet today and is one of the oldest which is a testament to its strength and staying power.

The advantage of our site is that it is completely free and naturally many of our members find this hard to believe but it is exactly this loyalty and trust to our free online dating service that has won the hearts of many. Although we are very flattered by this response, we want our users to find their true love in our free online service and give their hearts to someone they find through the site.

Our revenue which is entirely derived from the advertisements we have around our site and this keeps us going strong and offering you an unparalleled level of service that you expect from great free dating sites.

We are committed to protecting our member's privacy and from spammers who unjustly try to take advantage of the thousands of visitors that come to our service with genuine intention.

In addition to the strict privacy policy of our site, we are committed to helping our members have the most satisfying and engaging time on our site. How else can we get you to come back again and keep us motivated and driven to fulfill not only your expectations but ours too.

The many years of service coupled with the thousands of instant referrals from many of our users guarantee that we will continue to stay in this business. We are proud to be one of the oldest and longest free dating sites on the planet!

We have always try to live up to our promise to deliver a great website to you and it is because of you that we can be proud of our service. Please do not hesitate to send us an email and let us know if you have any questions, comments or just feedback regarding our site.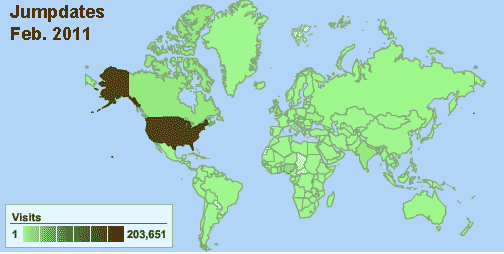 | | |
| --- | --- |
| Country | (%) |
| USA | 89.0 |
| UK | 4.6 |
| Canada | 2.5 |
| India | 2.0 |
| Malaysia | 0.9 |
| Other | 1.0 |
Find Your Perfect Match for Online Dating & Relationship! Join – Absolutely Free Dating Website
Today, a record number of young men and women are seeking their partner through online dating services. Never before have so many options been available to the end user.

There are some popular sites, requiring payment. These are match.com and eharmony.com.

We won't claim to be having millions of members at our site, yet. For now, we offer a higher-quality membership with features that appeal to those who are "serious". These people are not simply desiring a fling, but rather searching for a partner for the longer-term.

We believe that once you've signed up and tried out the site you will notice the difference, and prefer to stay with us. Thousands already have.

And we don't intend to stop there. We will keep trying to exceed your expectations through the support, tools and matching-technology that will enable faster and more relevant results. Our emphasis will always be on quality.

You may wonder how we can aim for high-level of product and service without asking for a dime. It's simple, we think that by offering superior and genuine choices to our customers will bring us multiple returns. It's the same belief that has kept Jumpdates going strong for over a decade.

So let us make your visit to our site the best it can be. All we ask is that you give it a try, and pass the word around!